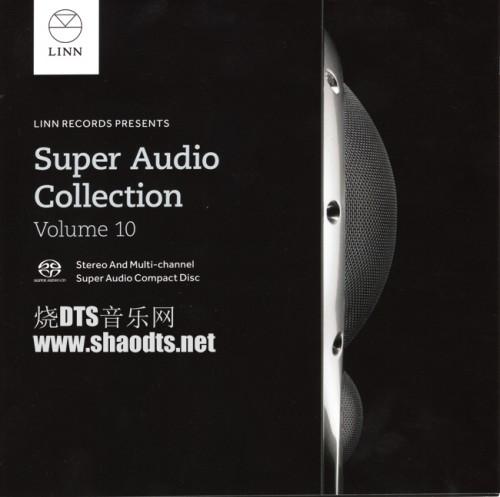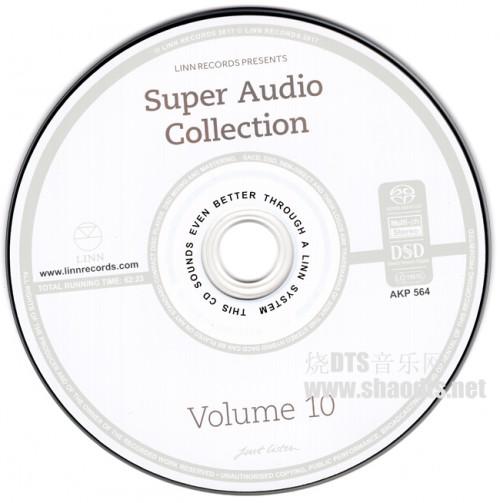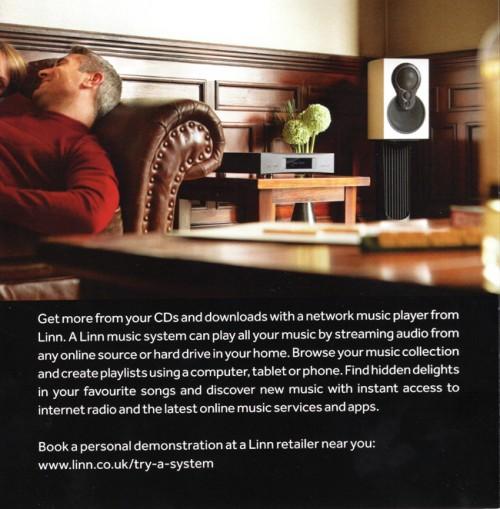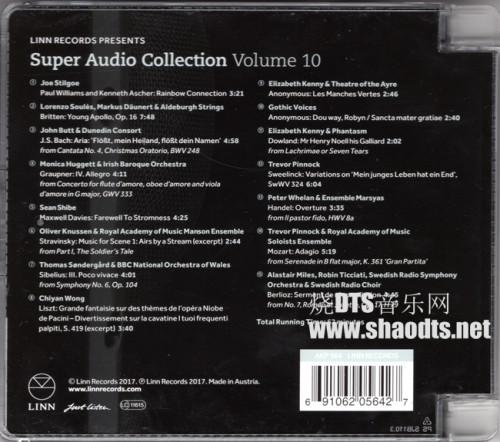 发烧试音 环绕王 Super Audio Collection Volume 10 2017 SACD-DST-ISO
声道:双声道(Stereo) 多声道(Multichannel) 
专辑介绍
Having reached its ten-year milestone, Linn's Super Audio Collection series remains as popular as ever.
Comprising tracks from across the award-winning label's most recent releases, Linn Super Audio Collection Volume 10 encompasses music from Phantasm, Joe Stilgoe, Dunedin Consort and Ensemble Marsyas.
Dip into Linn's jazz catalogue to share Joe Stilgoe's enthusiasm for the silver screen with a track from his second movie themes album, Songs On Film: The Sequel.
Making their Linn debut in the last year were young pianist Chiyan Wong with an impressive Liszt recital, Irish Baroque Orchestra, guitarist Sean Shibe and Theatre of the Ayre.
The critics enthused about Bach's Christmas Oratorio by Dunedin Consort with The Guardian calling it 'one of the finest accounts now available', whilst Phantasm's Dowland recording earned several five star reviews with Gramophone remarking that it 'has all the hallmarks of a classic recording'.
Oliver Knussen added to Linn's impressive roster of conductors with a dazzling account of Stravinsky's The Soldier's Tale; his performance sits alongside those by Robin Ticciati, Trevor Pinnock and Thomas Søndergård who returned to conduct Berlioz, Mozart and Sibelius respectively.
The iconic Gothic Voices brought their thirty years performing experience to bear as they created their trademark evocative sound world on Mary Star of the Sea.
专辑曲目
1. Williams/Ascher: Rainbow Connection
- Joe Stilgoe
2. Britten: Young Apollo, Op.16
- Lorenzo Soulès, Markus Däunert & Aldeburgh Strings
3. J.S. Bach: 'Flößt, mein Heiland, flößt dein Namen' from Christmas Oratorio, BWV 248
- John Butt & Dunedin Consort
4. Graupner: IV. Allegro from Concerto for flute d'amore, oboe d'amore and viola d'amore in G major, GWV 333
- Monica Huggett & Irish Baroque Orchestra
5. Maxwell Davies: Farewell To Stromness
- Sean Shibe
6. Stravinsky: Airs by a Stream (excerpt) from The Soldier's Tale
- Oliver Knussen & Royal Academy of Music Mason Ensemble
7. Sibelius: Symphony No.6, Op.104: III. Poco vivace
- Thomas Søndergård & BBC National Orchestra of Wales
8. Liszt: Grande fantaisie sur des thèmes de l'opéra Niobe de Pacini – Divertissement sur la cavatine I tuoi frequenti palpiti, S419 (excerpt)
- Chiyan Wong
9. Anonymous: Les Manches Vertes
- Elizabeth Kenny & Theatre of the Ayre
10. Anonymous: Dou way, Robyn / Sancta mater gratiae
- Gothic Voices
11. Dowland: Mr Henry Noell his Galliard from Lachrimae or Seven Tears
- Elizabeth Kenny & Phantasm
12. Sweelinck: Variations on 'Mein junges Leben hat ein End', SwWV 324
- Trevor Pinnock
13. Handel: Overture from Il pastor fido, HWV 8a
- Peter Whelan & Ensemble Marsyas
14. Mozart: Adagio from Serenade in B-flat major, K361 'Gran Partita'
- Trevor Pinnock & Royal Academy of Music Soloists Ensemble
15. Berlioz: Serment de réconciliation from Roméo et Juliette, Op.17, H79
- Alastair Miles, Robin Ticciati & Swedish Radio Symphony Orchestra & Swedish Radio Choir
百度网盘