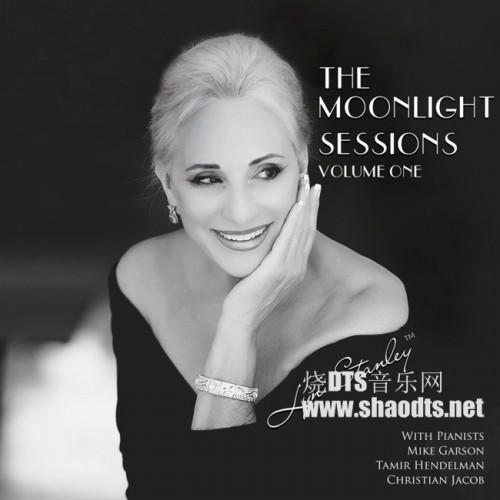 Lyn Stanley - The Moonlight Sessions Volume One 2017 DSD256-DSF
专辑介绍
Not all her artistic gambles turn out as well. Changing up traditional tempos and rhythms often proves delightful, but some of Stanley's slower bossa nova rhythms, for example, seem sluggish rather than charming. "Smile" (Vol. 2) in particular generates a musically uncanny feeling with its listless bossa nova pulse. The already mentioned 'How Insensitive' appears on both volumes; on the first, it starts with piano, guitar and harmonica and takes a slower tempo; on Volume 2, 'How Insensitive' starts with a much longer and more interesting solo piano intro, which eventually leads into a more "natural," faster bossa nova rhythm—much better. Not all will agree, but the fun for Stanley and for listeners alike is just such comparisons.
As insightful as the arrangements are, Stanley's voice, of course, is the real key to these albums. She has wide, high quality vocal range with the ability to sing crystal clear highs in one phrase, then smoky, sultry lows in the next. In "Angel Eyes" (Vol. 2) and "My Funny Valentine" (Vol 1), for example, Stanley demonstrates impressive control over her voice, singing with clarity, texture, and pleasing vibrato—all leading to that essential emotional connection with listeners. Stanley's musicians, too, are equally talented. She spared no expense here. From extended intros incorporating classical music to nuanced solos, the instrumentalists provide sensitive accompaniment to Stanley's expressive performance.
专辑曲目
01 All or Nothing At All
02 Willow Weep For Me
03 Moonlight Serenade
04 My Funny Valentine
05 Embraceable You
06 Why Don't You Do Right?
07 Girl Talk
08 Crazy
09 Close Your Eyes
10 How Insensitive
11 Break It To Me Gently
12 In The Wee Small Hours
百度网盘